Orange is love orange is life! <3 (Fun)
Posted 6 months ago by
★

Commander
Report
What [b]Orange[/b] article should i do next?
84.61 %
Orange Org. sicret
15.38 %
Orange news
0.0 %
Orange victory points
Total votes: 13
Welcome back my Orange loving newspaper readers!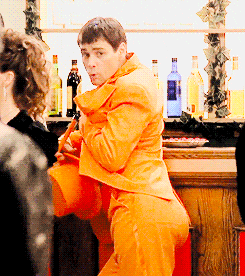 a day ego we got a taste of
Orange
apocalypse, all(
temp.)
e-sim servers got
orange
overload, that's way i'm preparing for the
End
by collecting beautiful
orange
funeral suit!
We never know when
Orange
God's gives and when they'll take our
Orange
life away, but i want to be ready when that day comes. I almost got the all
Orange
set. and for my effort
Orange
gods just now awarded me with a gift for my
Orange is love orange is life
life stile!
#OrangeIsLoveOrangeIsLife
Previous article:
Lets make orange a orange!
(7 months ago)
Next article:
This is how the story begins...
(5 months ago)